Holy Cross
Greek Orthodox Church
Orthros 9:15am | Divine Liturgy 10:30am
Holy Cross is an Orthodox Christian parish of over 90 families under the Greek Orthodox Metropolis of Atlanta that serves all of Middle Georgia. We are firmly rooted in the teaching of Holy Scripture and the unchanging witness of the Ancient Christian Church. We are committed to placing our Lord and Savior Jesus Christ first in our daily lives through prayer, fasting and almsgiving. Our parish was founded in 1964 and moved to its current location in 2005. We invite all to find their spiritual home here at Holy Cross. Join us this Sunday or at any of the Divine Services!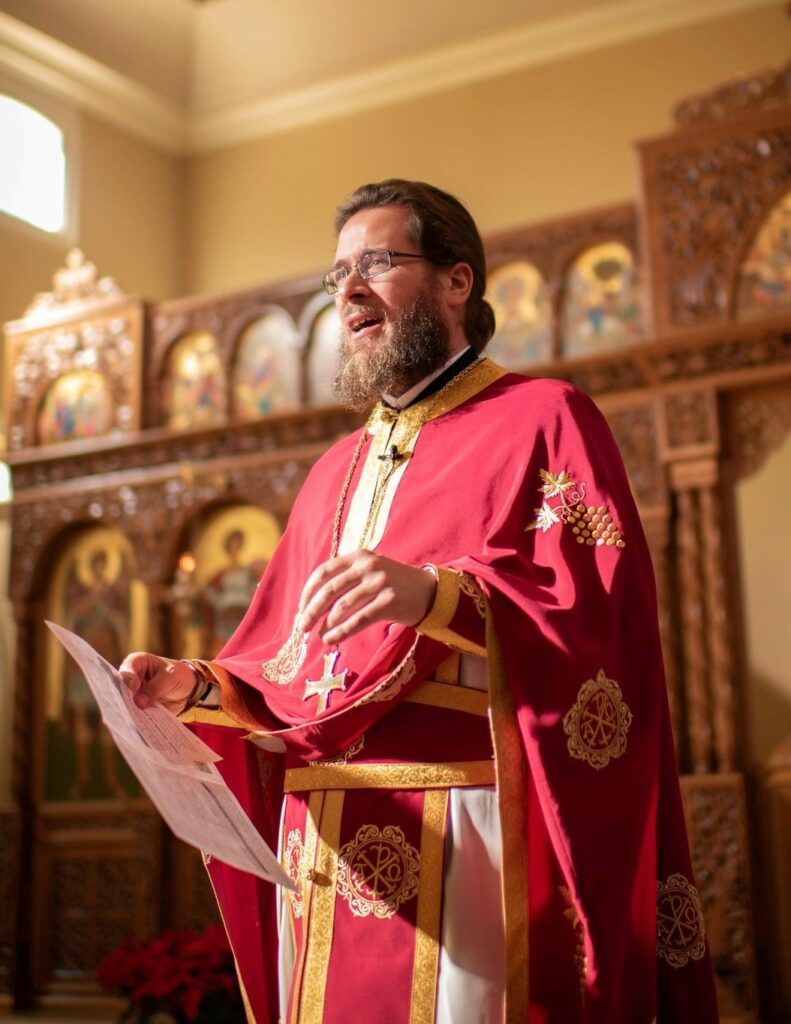 We invite you to join us on Sunday mornings for the Orthros (Matins) service at 9:15 am, followed by the Divine Liturgy at 10:30am. After the Liturgy, we normally have fellowship in our historical Victorian house next to the Church with coffee and refreshments where we can share our lives with one another in Christian fellowship!
Please feel free to reach out to me with any questions regarding the Orthodox Christian faith, Holy Cross Church, or any prayer requests you may have. May God bless you always!
In Christ's love and service,
Father Theodore
Saints, Feasts, and Reading for Today
The Conception by St. Anna of the Most Holy Theotokos
Saints and Feasts Commemorated